7 steps to choose the water filter cartridges for liquid filter housing
At present, there are many kinds of filter cartridges in this market, for example: PP melt blown filter cartridges, String wound filter cartridges, Fiberglass filter cartridges, Stainless steel filter cartridges, PP pleated filter cartridges, PES pleated filter cartridges, PVDF pleated filter cartridges, PTFE pleated filter cartridges, Titanium filter cartridges, and so on. Different water filter cartridges can be met different filtration application area. Therefore, how to choose the suitable filter cartridges for our liquid filter housing or our filter equipment?

In generally, the filtration divided into pre filtration, microfiltration, ultrafiltration, nanofiltration and reverse osmosis filtration. The pre filtration can only remove suspended substances, colloids and sediments.The ultrafiltration and nanofiltration can remove the 99.8% bacteria and macromolecular substances. In theory, the reverse osmosis can purify water to 100%, so the water after reverse osmosis filtration can be called pure water. It can remove almost harmful and beneficial components in water, including minerals. Ultrafiltration and nanofiltration are ideal water treatment methods for household water filters. Ultrafiltration is suitable for general tap water, and the nanofiltration is more suitable for tap water with poor raw water quality.
Due to the filter cartridges with different model No., and each model No. have different working temperature and pressure requirements. Therefore, how we choose the correct filter cartridges for our filter housing?
1) The requirements for filtering water. Firtly, we should know what's our requirments for the water after filtration? Then we can choose the filter cartridges to pre filtration or deep filtration? To reach a effective filtration and the cost budget.
2) The sequence for the filter cartridge filtration accuracy: if we have 2 stage or 3 stage filtration process, we should choose the filtration accuracy from bigger to smaller, for example, from 50 microns, to 20 microns, and last stage should be 10 or 5 microns.
3) The maximum working pressure, different kinds of filter cartridges material will have different working pressure capability.
4) The maximum working temperature.
5) The requirements for the flow rate per hour.
6) The result for the liquid filtering, is it for municipal tap water use? Or for medical use? Or for drinking water?
7) Whether the liquid contains a strong acid or strong alkali.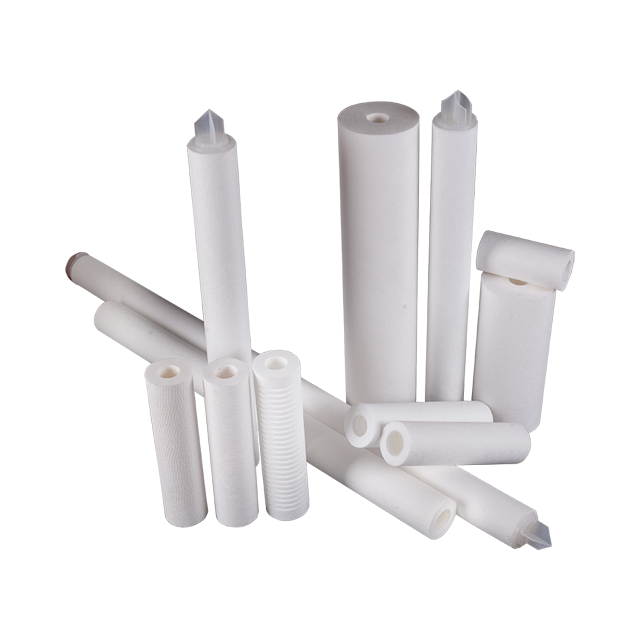 Our company can supply various of filter cartridges, PP melt blown filter cartridge, sediment filter cartridge, pleated filter cartridge, high flow water filter cartridge, industrial water filter, micro filter, titanium water filter, string wound filter cartridge, cotton filter cartridge, stainless steel 304 filter, stainless steel 316L filter, and so on. We are the professional manufacturer and have up to 10 years experience for water treatment. Any requirements or ideas pls feel free to let us know and we will give you a good suggestion. Looking forward to our business cooperation !
Contact Us: info@lyfilter.com