Stainless steel cartridge filter housings are widely used as pre-filtration and final-filtration on a RO water treatment plant.
Currently an Egypt client adopt our 20 rounds 40 inch stainless steel cartridge filter housings on his 480 tons per day Reverse osmosis Brackish water treatment plants.
Installation on site: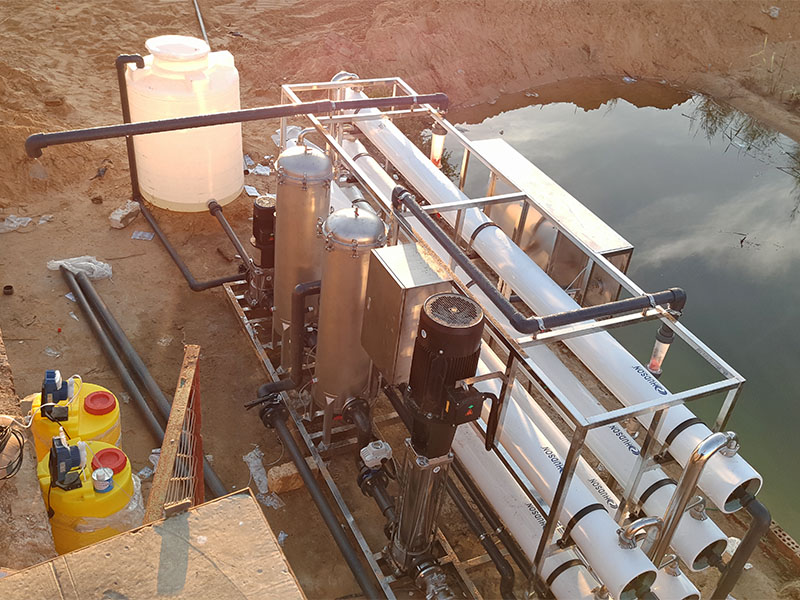 Stainless steel filter housings have features of low absorption, no medium shedding, no leakage, acid and alkali Resistance, and corrosion resistance. To ensure delivering qualified products to cusotmers, all the ss filter housings will have strict hydraulic test to confirm the product quality. In addition, ss filter housing is easy to wash and function as back flush. It is ideal filtration equipment for the industry of biology & pharmacy, beer & beverage, textile, power plant, chemical, and water treatment.