Sintered porous plastic filters, such as sintered PE, PA, PTFE, PVDF porous filters are widely used in chemical, pharmaceutical, textile, light, food, machinery, petroleum and waste water treatment industries.
How we make a qualified sintered filter cartridge?
A. Prepare raw material
We have high quality ultra-high molecular weight PE, PA, PTFE, PVDF, Nylon powder material with specified pore sizes available to work for different liquid or gas conditions.
B. Mould and compaction
After the porous plastic powder is sieved, it will be filled into an appropriate mould and compacted.
We have many moulds for many regular sizes of sintered porous plastic filter. But some customers require special dimension and design of sintered plastic filter to apply on a specific device. It requires to customize special mould to make such sintered filter cartridge. Mould design and production fee need to be charged.
C. Sintering
The above mould will be placed in the sintering furnace under a certain temperature. Sintering process helps bond the highly porous powder particles together and shape them into a rigid component.
D. Finished product
After certain of sintering holding time, the mould will be moved out of the furnace and then cool down. The porous plastic filter component could be unloaded from the mould. We will refine the finished product according to plastic porous filter drawing. Cut the Length or welding it with screws and other end caps, etc.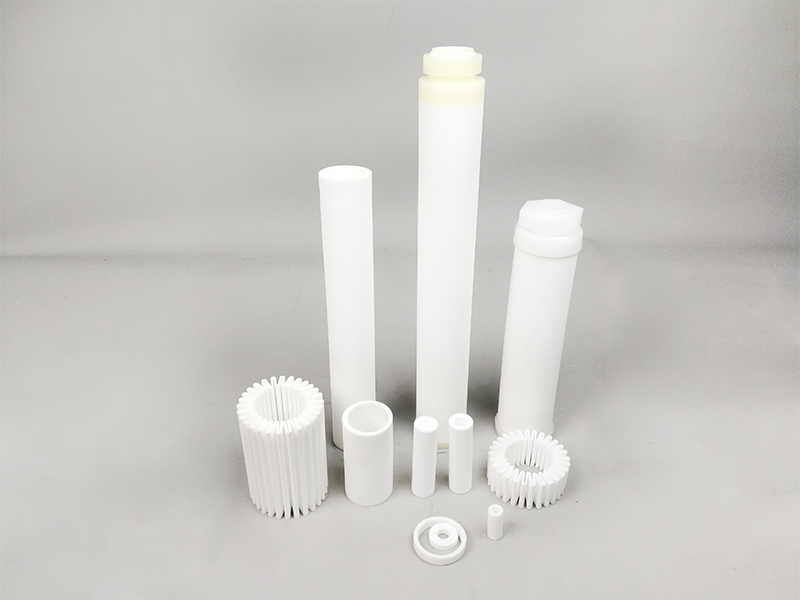 Lvyuan can manufacture various porous plastic filters with specified pore sizes and flow rates in order to provide the appropriate solution for customer's requirements. Welcome to contact us for more information.