0.22 Micron PP PTFE Membrane Cartridge Air Filters DOE/222/226/215 Configuration
Pleated membrane cartridge filters from Guangzhou Lvyuan Filter offer the ultimate in product safety and purity for absolute filtration with pore sizes from 0.05 to 100 micron (depending on the media). Available in membranes Polypropylene, PTFE, Polyethersulfone (PES), Nylon 66 and PVDF, Fiber Glass, Polyester for maximal chemical compatibility. We supply a wide selection of micron sizes and end cap configurations to choose from. Lvyuan pleated membrane filter cartridge are widely used for high purity, pre-filtration and final filtration applications.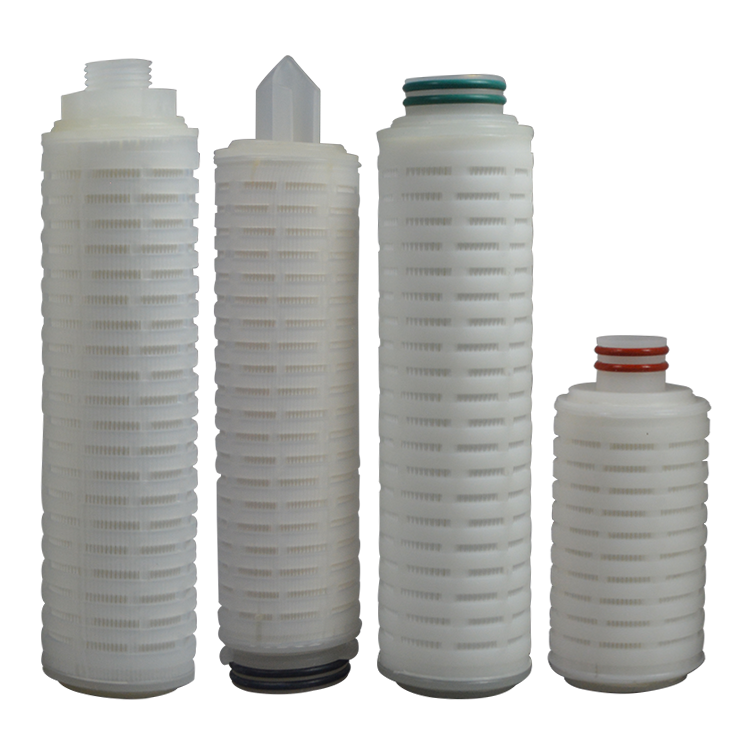 Application
1. Electronic industry: RO reverse osmosis water system prefiltration, deionized water system prefiltration.
2. Food industry: filtration of beverage, beer and mineral water.
3. Chemical industry: filtration of organic solvent and ink.
4. Pharmaceutical industry: filtration of pharmaceuticals, biologicals, serum products, compressed air and gas.
5. Others: filtration of plating solution, process fluids, photoresist and magnetic media